About
Once upon a time, in a village of noble citizens, there lived a family with an extraordinary sense of smell and an imagination to match. Combining these gifted talents, they proceeded to develop a line of high quality scented products which had not been seen before: and
To bring you the most entertaining scent experience.TM
Global Scent Company® has built an entire business around the sense of smell. Family owned and operated for 34 years, we create, design, develop, and make all of our custom scented products.
Global Scent Company® is founded on the fact that scent has a profound impact on our life. The sense of smell is one of our strongest. Research has shown that scent can invoke different states of mind; ranging from a sense of well being, to passion, to calmness, to mental alertness. Scent can change our perceptions and emotions.
Custom blended perfume oil and essential oils form the basis for all of our products. These perfume recipes are created by the "Nose" of our company. In France, which has understood the power of scent for centuries, a Nose must register with the government.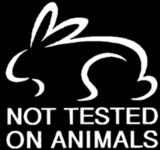 We have over 500 perfume oils, including aromatherapy blends, essential oils, woods and resins, herbals and florals. We blend musk's, astrological and planetary blends, designer type duplications, and single notes.
We ship anywhere in the known world and ……….beyond.